Team Building Blog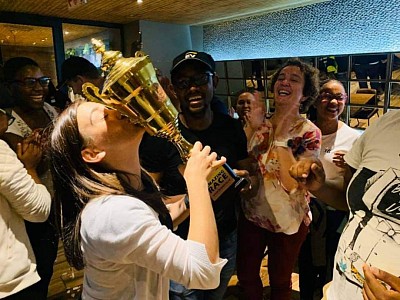 Amazing Race Monte Casino Team Building 
Amazing Race Monte Casino Team Building is a fun, interactive & low physical team building fit for all groups, this team building is inclusive of arrival tea coffee and pastries/breakfast at wimpy, Ice Breakers, Amazing Race and 11h00am refreshments break at Fego café then ten pin bowling challenge, Minute 2 Win it challenge and lunch at Fire Room Restaurant in Monte Casino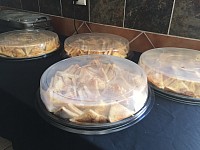 Arrival Team Building Snack
Toasted Assorted Sandwiches - Delegates on arrival grab some tea, coffee & assorted sandwiches before the team events begin.
Team Building Ten Pin Bowling
Ten Pin Bowling Team Building is a fit for all ages Fun Day Team Building, we are open and covid ready. Book now for your year end team Building function.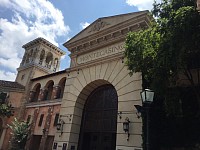 Monte Casino Team Building 
Today we Team Building again at Monte casino, with a team of 7people. No event is small or big for us, teams differ in numbers of work, our priority as a team Building company is to bring team work, team interaction, team communication and fun into all types of groups and teams.
welcome team #portfoliometrix(pty)Ltd 
Minute to win it Team building 
Are you planning a minute to win it Team building but not sure how to do it, Check us out on our Facebook Page by clicking our name here: JR Events Team Building Company we are the best at facilitating and managing corporate team building Events.
Why JR Events Team Building Co 
JR Events Team Building Company is a company because of its clients, that's why we create amazing team building packages to suit and cater for all groups, corporates, companies, public and everyone. No team building or event is to big for JR Events Team Building Company to facilitate and manage.
Please feel free to comment below.